Profile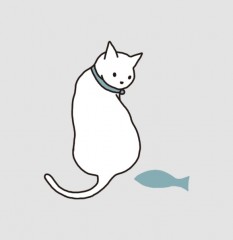 石川 ともこ
イラストレーター。東京生まれ、セツ・モードセミナー卒。
書籍全般、広告、Webのイラストレーションなど幅広く仕事をしています。
賞歴はターナーアウォード・ザ・チョイス・PATER大賞展・ほぼ日マンガ賞など。
日本図書設計家協会会員。
Tomoko Ishikawa
Illustrator. Born in Tokyo, graduated from Setsu mode seminar.
I am doing a wide range of work, including books in general, advertisements, and web illustrations.
Awards include Turner Awards - The Choice - PATER Grand Prize Exhibition - Hobonichi comic award.
Member of the Society of Publishing Arts.

Copyright (c) Tomoko Ishikawa. All Rights Reserved.